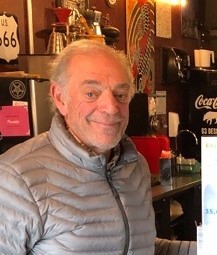 Sam Baio, Founder, is a creative entrepreneur with a big heart. He founded West 49, the Canadian action sports and skateboard clothing chain, growing the company to some 140 stores across Canada before he sold it to world-renowned brand Billabong in 2010. He stayed on as a consultant for a couple of years and then went on to other ventures. Sam started up an electric bike shop and is a consultant and director of a family resort in Invermere, BC.
Sam has always been philanthropic. West 49 gave thousands of dollars to Make-A-Wish-Canada for critically ill children and paid for young employees to work on Habitat for Humanity construction projects. Sam started buying and donating warm, wool socks after hearing a CBC radio report in 2016 about how socks were the most requested item at homeless shelters. Sam established Socks for Change in 2018 and secured charitable status in 2019, positioning this grassroots organization to help thousands of people in need in Niagara.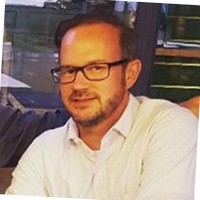 Brandon Brousseau, Director, is the principal of Brandon Brousseau Consulting, a specialist in retail consulting: operations, management, buying, planning, and system implementation. Previously, he was the National Director of Operations for YM INC. and served as National Director, Store Operations Canada, and Regional Manager Western Canada for Billabong.
Prior to that, Brandon worked with Sam Baio at West 49 for almost 13 years as Regional Manager Western Canada and a District Manager. Brandon has a BA in Economics, Politics from Brock University and is a member of the Greater Niagara Chamber of Commerce. Brandon brings his significant business expertise and passion for helping people to the Board of Socks for Change.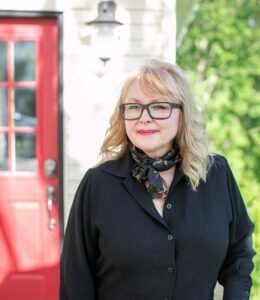 Jody Vizza, Director, is a Brand specialist who brings experience, motivation, and creativity to the credit union sector and is the Chief Marketing Officer at PenFinancial Credit Union, a truly local, values-driven credit union serving 20,000 members with eight locations serving the Niagara Region and Haldimand County.
Jody originally began her career as a graphic designer and throughout the years led various areas in Marketing including Communications, Corporate Social Responsibility, and Brand Management. On a personal level, Jody lends her leadership and passion for building strong communities to local organizations, such as serving on the Board of Socks for Change, a new charitable organization with a goal of annually donating thousands of wool socks to children, women, and men living in Niagara.
Through her creative imagination and community-focused heart, Jody injects emotion into brands and meaning into partnerships.
Socks for Change Team