Socks for Change provides warm, quality wool socks and winter accessories to the less fortunate in Niagara. More than 75,000 people in Niagara live on or below the poverty line.
More than a 25,000 of these are children.
We serve 159 schools in Niagara donating thousands of socks, toques and gloves to children in need and we couldn't do it without you.
Elementary School
Your $250 sponsorship provides: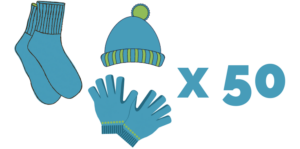 Secondary School
Your $500 sponsorship provides: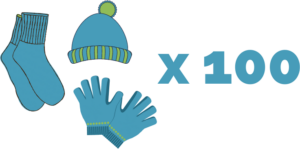 Sponsor A School – Be a Local Hero!